Unmanned Aircraft Systems
Coverage from the Aviation Experts for Your UAS
You wouldn't even consider taking an aircraft out of its hangar without comprehensive insurance. Your unmanned aircraft system (UAS) requires the same level of protection. As the variety and use of these systems – also known as unmanned aerial vehicles (UAV) or drones – skyrocket and FAA regulations evolve, we're keeping pace with coverage precisely tailored to your situation.
Whether you're doing aerial photography or power line surveys, search and rescue or disaster assessment, you can't afford to operate without coverage that's designed specifically for the distinct risks associated with these new systems. And rest assured that your coverage can expand to match your growth.
USAIG offers a solid financial foundation and an extensive claims network to support our aviation-exclusive coverage. Our underwriters represent over nine decades of experience as aviation insurance specialists. Many of them operate their own UAS, giving them insight into the particular challenges of unmanned systems.
We offer global physical damage and third-party liability. We cover both owned and non-owned unmanned aircraft. We also cover unmanned aircraft manufacturers – please see our aviation products liability page for details.
Worldwide Coverage for Unmanned Aircraft Operators
Physical Damage Coverages Available
Unmanned Aircraft Systems
Payload or Cameras
Sensors
Ground Equipment
Spare Parts
Third-Party Liability Coverages Available
Premises Liability
Personal Injury
Non-Owned Unmanned Aircraft Liability
Product Liability for Owned Unmanned Aircraft
War Liability
Terrorism Risk Insurance Act (TRIA)
Product Liability for Manufacturers of Unmanned Aircraft Systems
Component and system design, testing and evaluation to include:
System Development
Component Testing
Sensor Testing
Coverage for Large UAS for Special Purpose Missions
Performance Vector Unmanned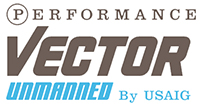 Since UAS-only policies are not eligible for Performance Vector, we created a separate program specifically for these policyholders. We call it Performance Vector Unmanned. This evolving set of resources and services boosts the safety and compliance of USAIG-insured UAS operators. It refreshes with each policy renewal. Please check here for the latest safety offerings, as PV Unmanned will grow and advance with the needs of the dynamic UAS industry.
How to Get a Quote
Contact your insurance broker to discuss your specific risk. Your insurance broker will provide you with an application that must be submitted to USAIG for underwriting. USAIG will provide your insurance broker an underwriting response shortly thereafter. If you don't have a broker call us at 212-952-0100 and we will recommend a qualified broker in your area.
Unmanned Aircraft Systems
Electronic Applications and Forms
Application
Form
Print-Only Applications and Forms
Application
Form
Printer Friendly Version