History
Roots Firmly Planted in the Sky
In 1928, two World War I aviators – Reed M. Chambers and David C. Beebe – saw the need for an insurance company that truly understood aviation. On July 1 that year, they founded the United States Aircraft Insurance Group and an underwriting company to manage it – U.S. Aviation Underwriters Inc. Chambers (1894-1972) was one of America's first aviation aces. His heroism earned him a number of citations during the Great War, including the Distinguished Service Cross with three Oak Leaf Clusters, the French Legion of Honor and the Croix de Guerre.
Nine Decades of Innovation
Through over 90 years of aviation insurance leadership, USAIG has provided private, corporate and commercial segments of the aerospace industry with the broad range of coverage required to ensure stability, progress and growth. We partner with the industry's prominent individuals and organizations to enhance aviation safety and we have developed insurance programs that made it possible to launch many of the world's most important aircraft and space vehicles.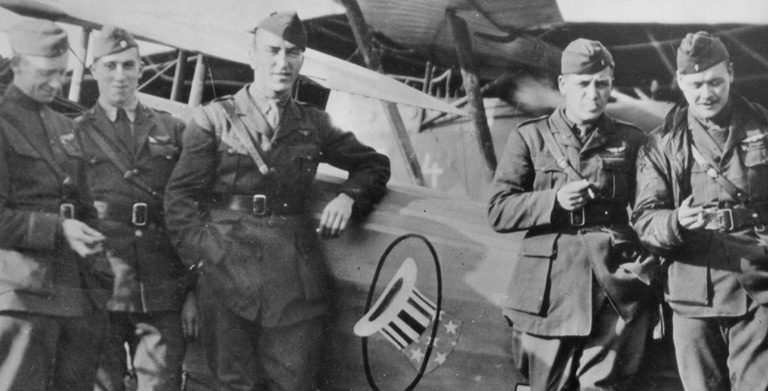 1918
USAIG co-founder Reed M. Chambers, second from right, with other officers of the famous 94th "Hat-in-the-Ring" Squadron, led by Captain Eddie Rickenbacker (third from left). This combat team was largely responsible for crippling the "Flying Circus" of Captain Manfred von Richthofen (the Red Baron) and hastening the conclusion of World War I.
1918
USAIG co-founder David C. Beebe, Pilot, 50th Aero Squadron, Second Lieutenant (Air Service), US Army was presented with The Distinguished Service Cross for extraordinary heroism in action near St. Mihiel, France, September 13, 1918. Although subjected to severe fire from ground batteries, he succeeded in bringing the disabled aircraft to his lines.

1926
Because of his personal efforts to stay attuned to technological developments in aviation, Reed Chambers secured the investment necessary to buy 4 airplanes from the Stout Metal Airplane Company and started one of America's first scheduled passenger and airmail services, Florida Airways.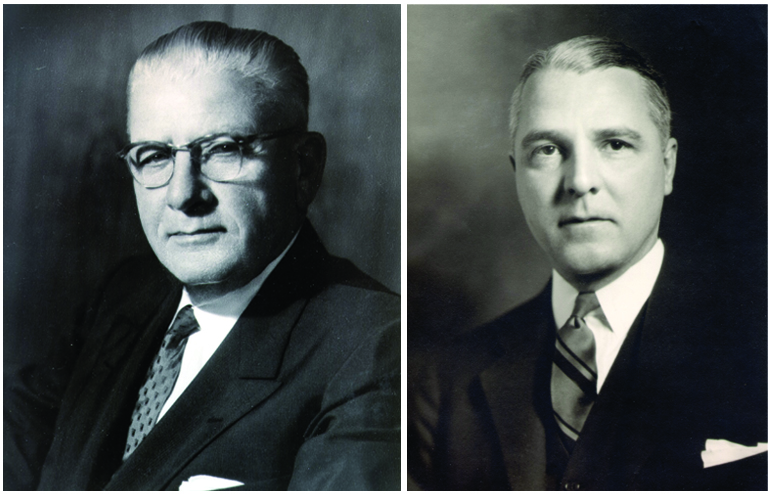 1928
In 1928, Reed M. Chambers and David C. Beebe – saw the need for an insurance company that truly understood aviation. On July 1 that year, they founded the United States Aircraft Insurance Group and an underwriting company to manage it – U.S. Aviation Underwriters Inc.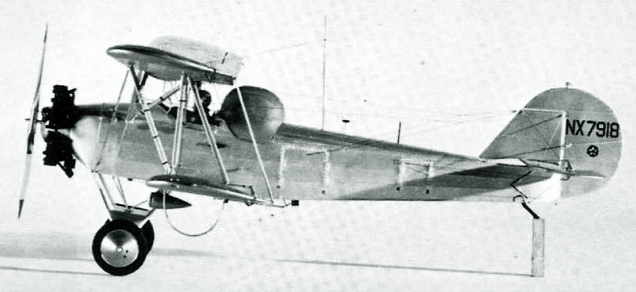 1929
September 24, insures Lieutenant James (Jimmy) Doolittle's blind flight, during which he proves that advanced avionics make it possible for pilots to safely land in fog. This paves the way for instrument flights, ultimately saving countless lives.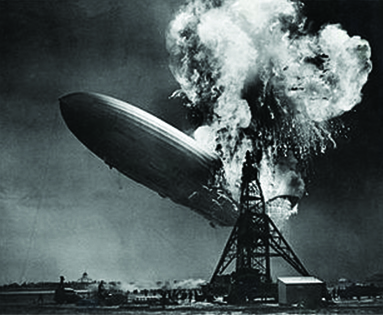 1937
Handles all claims involving American citizens injured or killed when the German-built Hindenburg crashes at Lakehurst, New Jersey. At the time it is the worst airship accident in history.

1937
Forms Canadian Aircraft Insurance Group, extending aviation coverage to Canadian-based operators.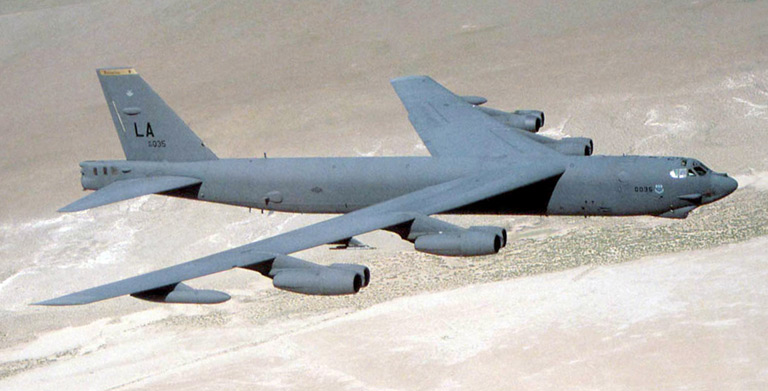 1952
Provides coverage for the first flight of the prototype Boeing B-52 heavy bomber – an effective, groundbreaking aircraft still providing reliable service more than half a century later.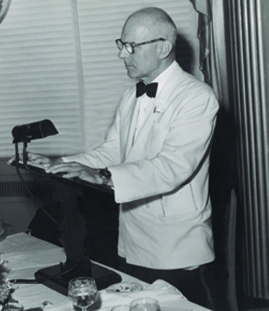 1953
USAIG and its Managers celebrate 25 years between the period when financial speculators first saw an opportunity in civil aviation for those who were willing to take a gamble and the present time, when airlines and the aircraft industry became an accepted part of a complex economic structure. (Photo: Jimmy Doolittle delivering congratulatory remarks to USAIG in 1953)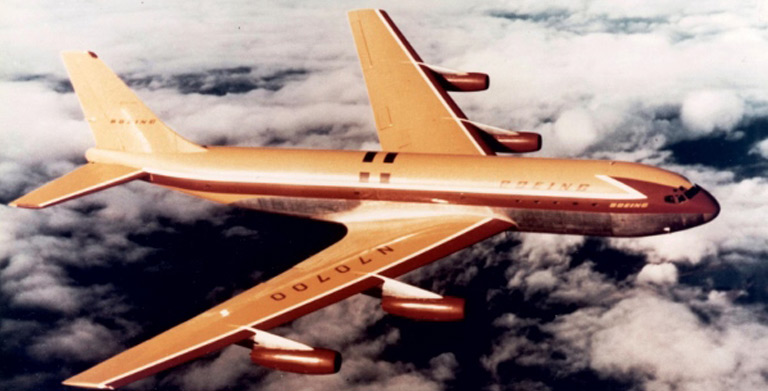 1954
Provides coverage for prototype Boeing 707 jet airliner. The aircraft model goes on to become one of the first successful commercial airliners.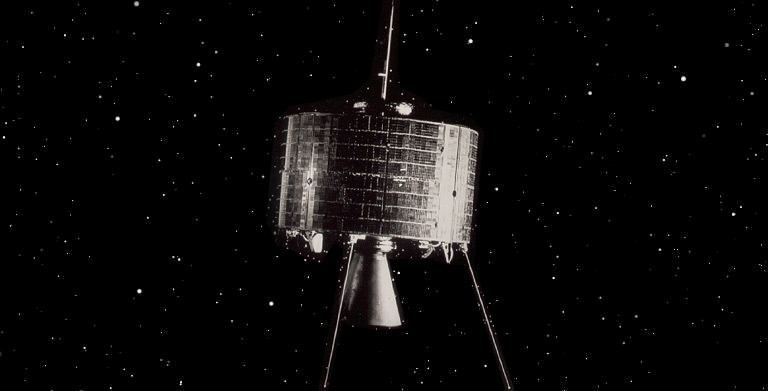 1965
Designs and implements the first insurance policy for an international communications satellite – the COMSAT "Early Bird."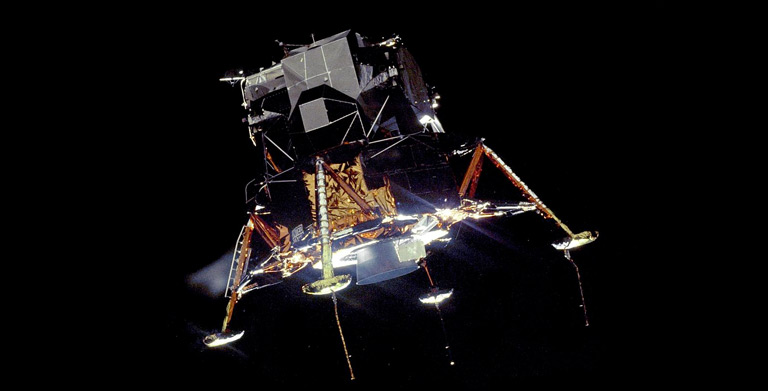 1969
Designs first vertical form of hull and liability insurance, making it possible to insure the new generation of wide-body jets. Forms "GO" team for onsite claims handling of major airline disasters anywhere in the world. Provides product liability coverage for Grumman Corporation's Lunar Excursion Module.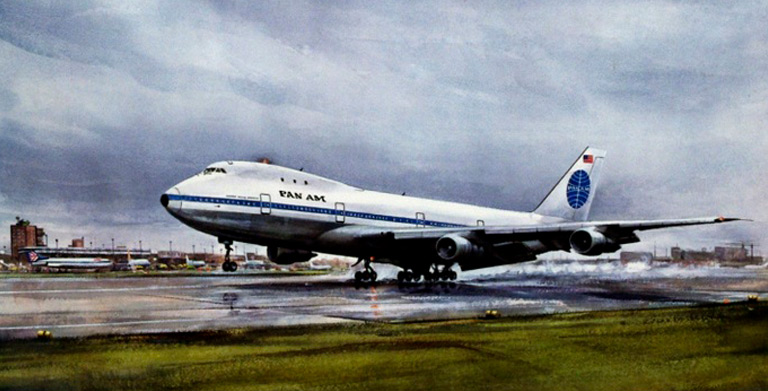 1970
Jan. 22, Insures first commercial flight of the Boeing 747. The $23 million aircraft, christened "Clipper Young America," carries a crew of 20 and 332 passengers from JFK International to London.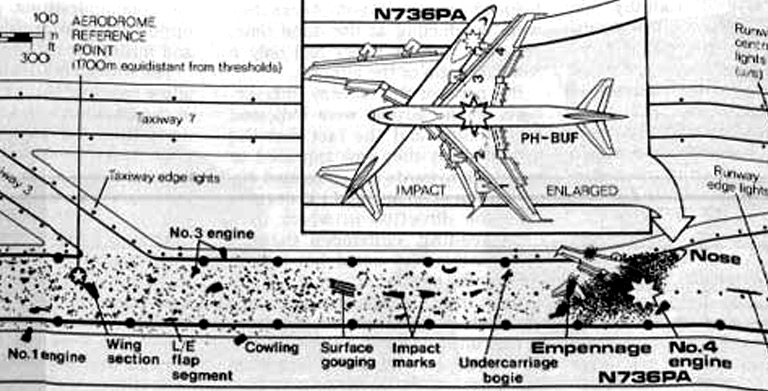 1977
Handles all claims resulting from collision of KLM 747 and Pan Am 747 above Tenerife, Canary Islands. Aviation's worst disaster claimed the lives of 580 passengers and crew members.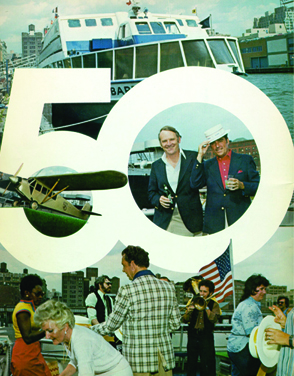 1978
Issues aviation insurance industry's first plain-language policy. "All Clear 360" policy also expands coverage available to owners/operators of general aviation aircraft. USAIG marks its 50th anniversary celebrating an industry where challenge and change are the rule rather than the exception. Special recognition was paid to its employees – past and present – whose hard work made its first half century a success.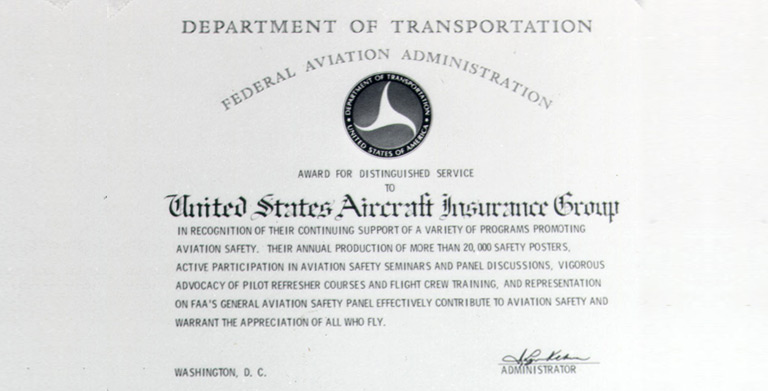 1983
Becomes first aviation insurance organization to receive the FAA's Distinguished Service Award, recognizing contributions to aviation safety.

1984
Spearheads safe fueling program for general aviation industry by reimbursing policyholders for costs of installing jet fuel lockout devices.

1990
Establishes Safety and Engineering Department to help corporate and commercial policyholders improve all aspects of their flight department operations.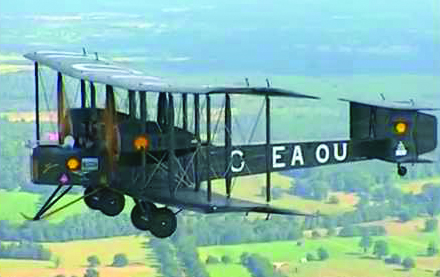 1994
Cosponsors modern-day recreation of 1919 flight of Vickers Vimy from Farnborough, England, to Darwin, Australia. Original flight demonstrated viability of long-distance travel.

1997

Distributes Safety Bucks to Bell and Airbus Helicopters North America to help pay for annual recurrent training costs of helicopter pilots and maintenance personnel.

1998

Partners in introducing General Aviation Superstore. Breakthrough computer technology provides owners of small aircraft with 5-minute insurance quotations and same-day policy issuing.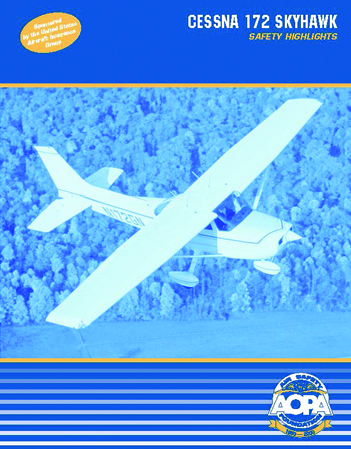 2000
Partners with AOPA Air Safety Foundation to produce more than 100,000 safety booklets to owners/operators of the most popular general aviation airplanes, including the Cessna172 series and the Piper Pa-28 series.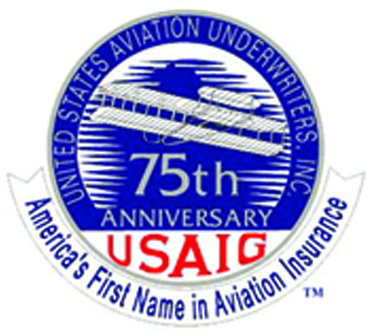 2003
While insurance requirements for clients have changed dramatically over the past 75 years, several things remain the same – we are measured by the quality of our members' security, our product and our service. USAIG celebrates its 75th year in business.

2007
Creates Customer Advisory Council to ensure that the concerns of brokers, producers, aviation insurance specialists and policyholders are heard. Introduces and makes available Family Assistance Coverage to the General Aviation market. This coverage further expands the comprehensive coverage afforded by the USAIG 360 All Clear policy and is another industry first for USAIG.

2009
Expands international reach and insurance product offerings when Inter Hannover/Hannover Re joins USAIG International Aviation Group. The group begins operation on June 1. Joins with AOPA Air Safety Institute to produce a quarterly newsletter offering a collection of safety topics ranging from aircraft technologies to accident statistics to physiology. The publication, Premium on Safety, is distributed to more than 12,000 USAIG customers worldwide.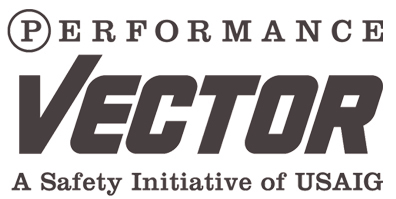 2011
Debuts Performance Vector, a suite of web-based individual safety training programs and department-wide safety webinars, designed to help aviation organizations remain on the leading edge of current safety trends.

2013
Rolls out a new, full-featured Workers' Compensation insurance package – Aerocomp™ by USAIG – designed specifically to address the needs of aviation operators, including both commercial and business operations. Introduces Performance Vector PLUS, an individual good experience program that returns a significant percentage of premium to business aviation operators who avoid losses while meeting meaningful safety standards.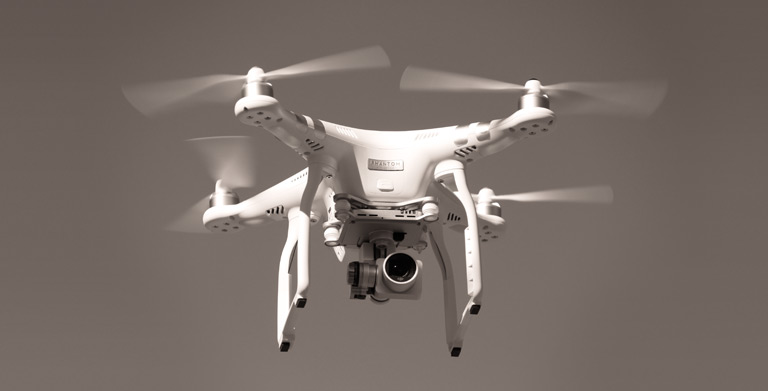 2015
Issued first small Unmanned Aircraft Systems (sUAS) policy.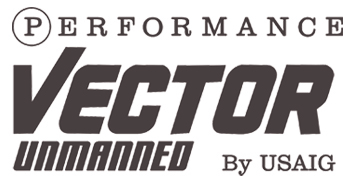 2016
Debuts Performance Vector Unmanned, created specifically for policyholders who insure unmanned aircraft systems. It serves to keep safety at the forefront, which is especially critical, considering that UAS outnumber registered manned aircraft.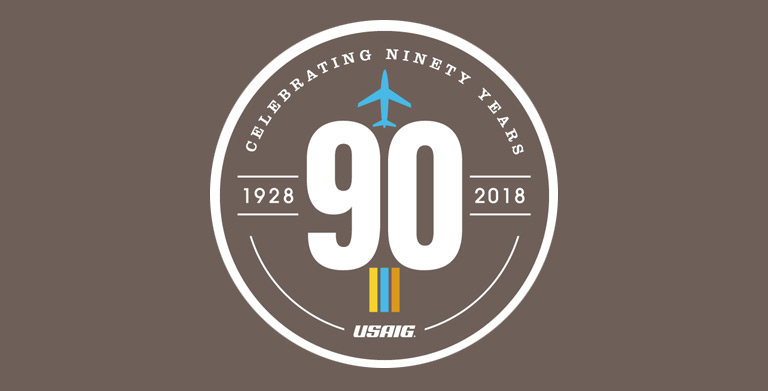 2018
Celebrates 90 years of leadership and innovation.